'IMOS', THE NEW ARTISTIC PROPOSAL OF ARTURO ÁLVAREZ
Arturo Álvarez goes one step further in his new path of expression through art and light with Imos, his new artistic proposal. With this artwork, he continues with his detailed exploration of human nature, our relationship with the environment, and with others.
Imos represents the confrontation of man with himself, with his nature.
The central figure of the artwork, made in wood, stands firm and looking impassive ahead. Clean, with an absolute simplicity, looks on. It's not alone, different shadows cast on the wall accompanying it, reinforcing the idea of the tribe.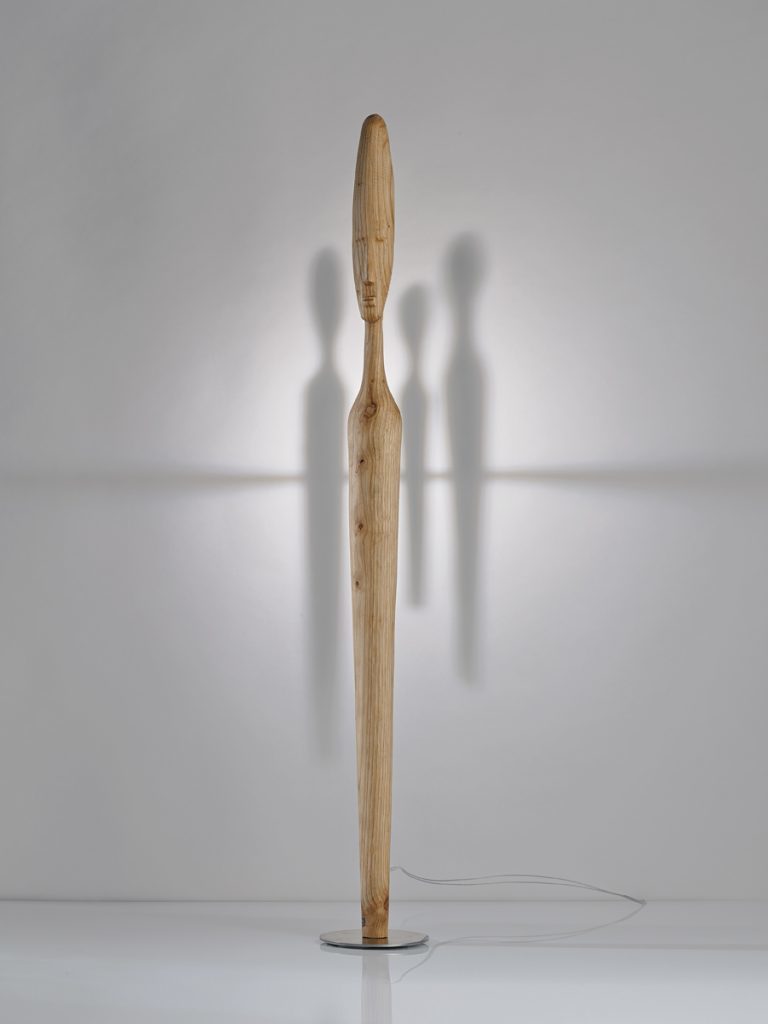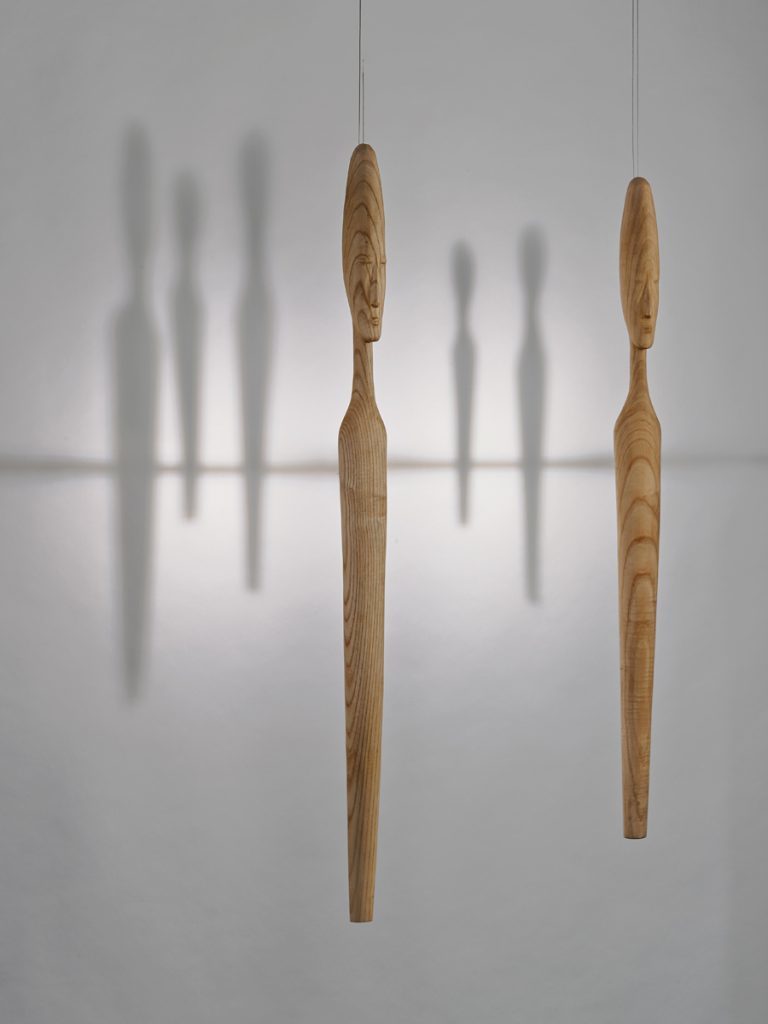 Light continues to be the central theme of his work and the wood counterbalance as a warm, noble and natural material. Against this background underlies the idea that a better world is possible: "There are many of them, more than can be seen at first glance, and the majority of them do not know each other. They do not make noise, but they are there, in the background, active and present at the same time".
Thanks to the group, to the community, the central figure of the artwork stands sure, slender, unbowed. "It looks straight ahead, and feels confident because it is not alone".