DESIGN CATALOGUE 2018. NEW FINISHES, WITH GREATER CHROMATIC FLEXIBILITY
Over the last year, we have spent a lot of time exploring how to improve our designs and adapt them to our clients' requirements. This has taken us to renew the finish for the collections in SIMETECH® (steel mesh covered with pigmented silicone), replacing it with PAINTED STAINLESS STEEL MESH, a finish that was already in use in our Tempo, Ura and Onn collections.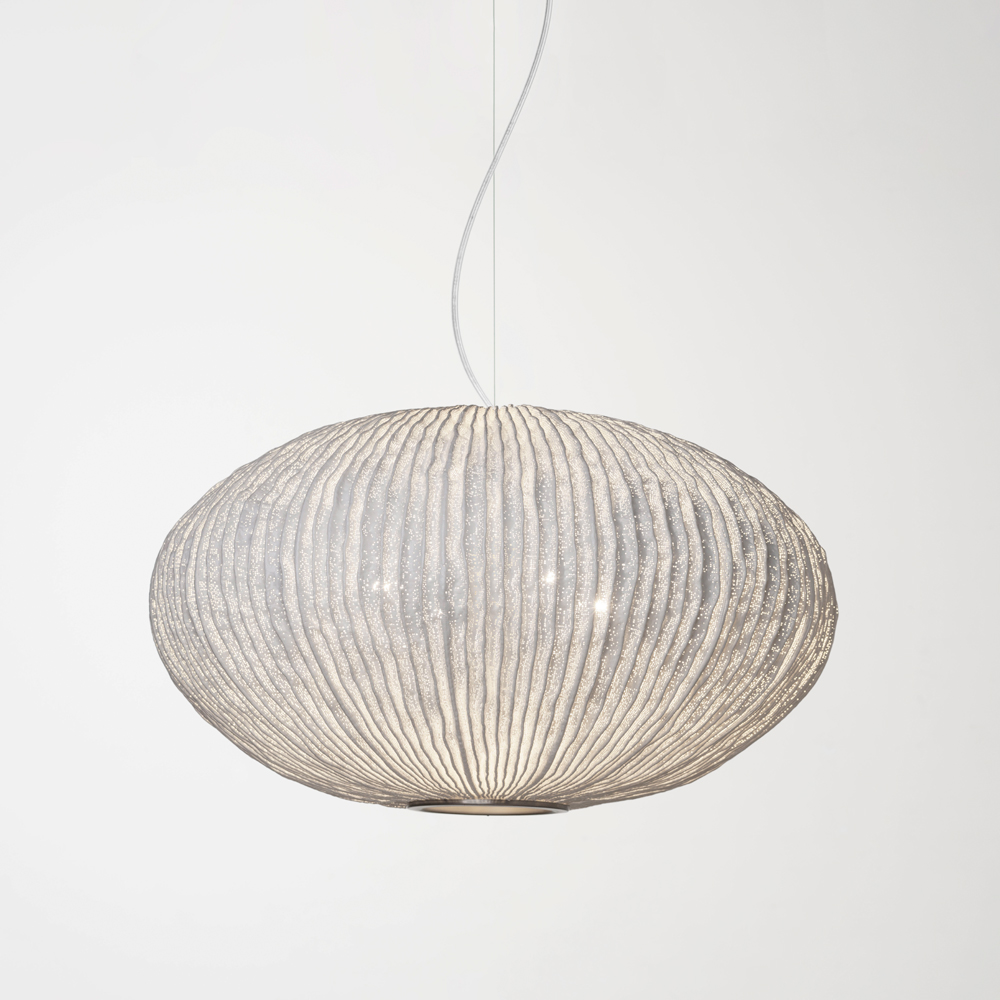 The advantages of this change are:
1. The lamps will have a very similar but renewed appearance, which is brighter when lit, with a glittering effect.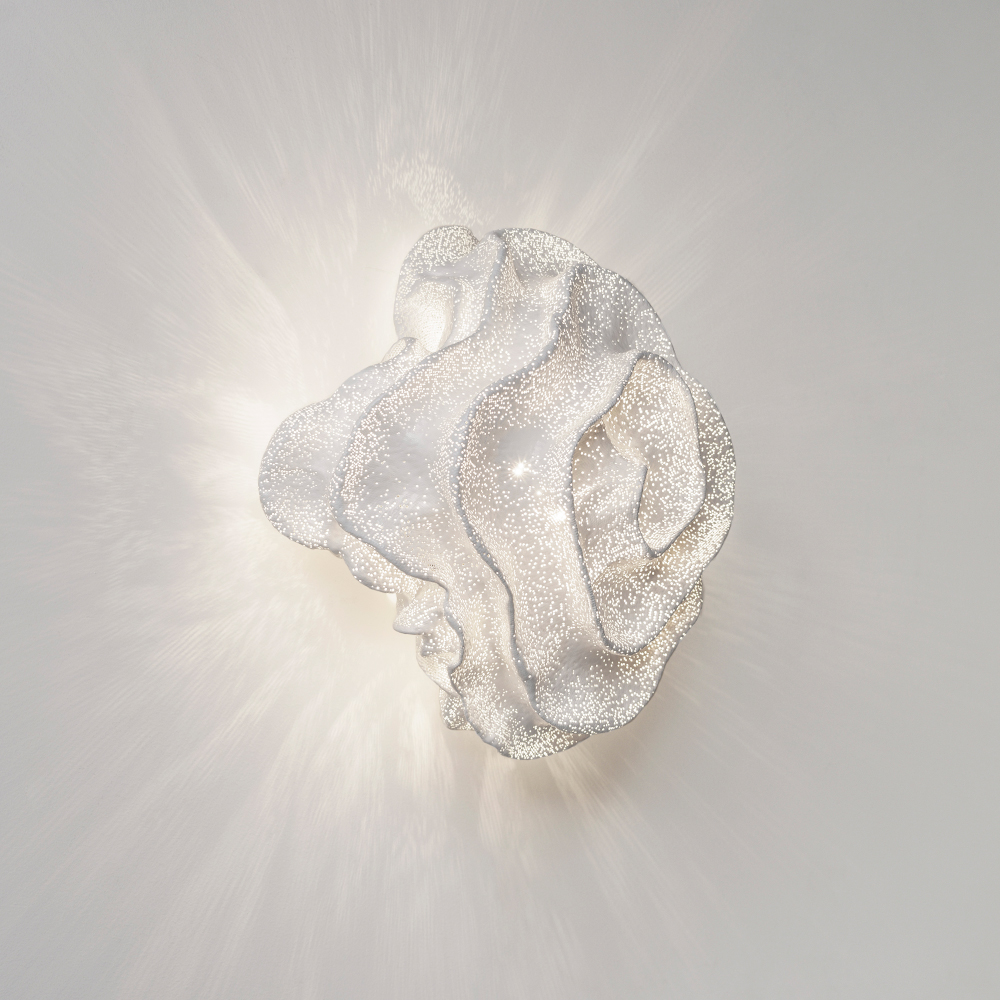 2. Models that are more solid and resistant, preventing damage caused by inadequate transportation or handling.
3. Improvements in our production process, making it cleaner, more efficient, and more environmentally friendly.
4. Improvements in terms of maintenance, as they will be much easier to clean thanks to a uniform, less porous surface that repels dirt.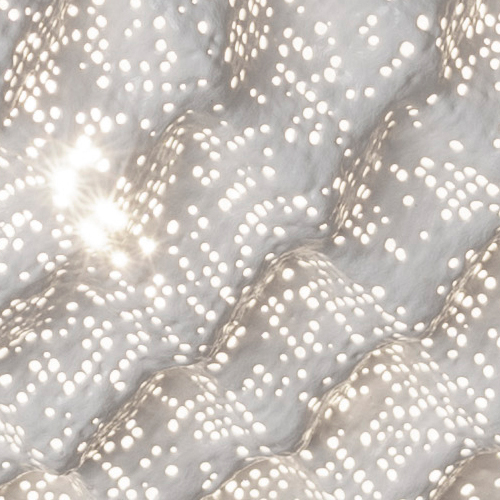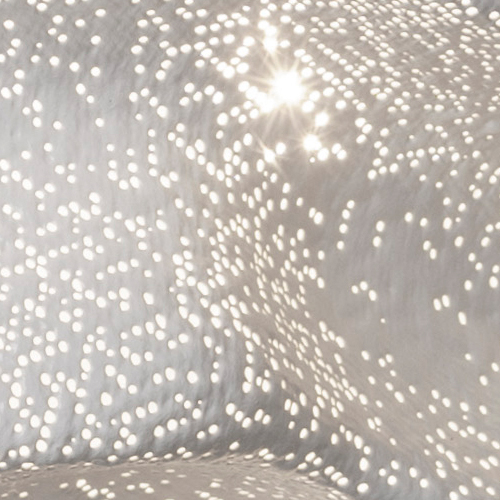 5. Customised colours. In addition to catalogue colours clients can choose the colour (NCS or RAL) that best suits their project (minimum order of 5 units).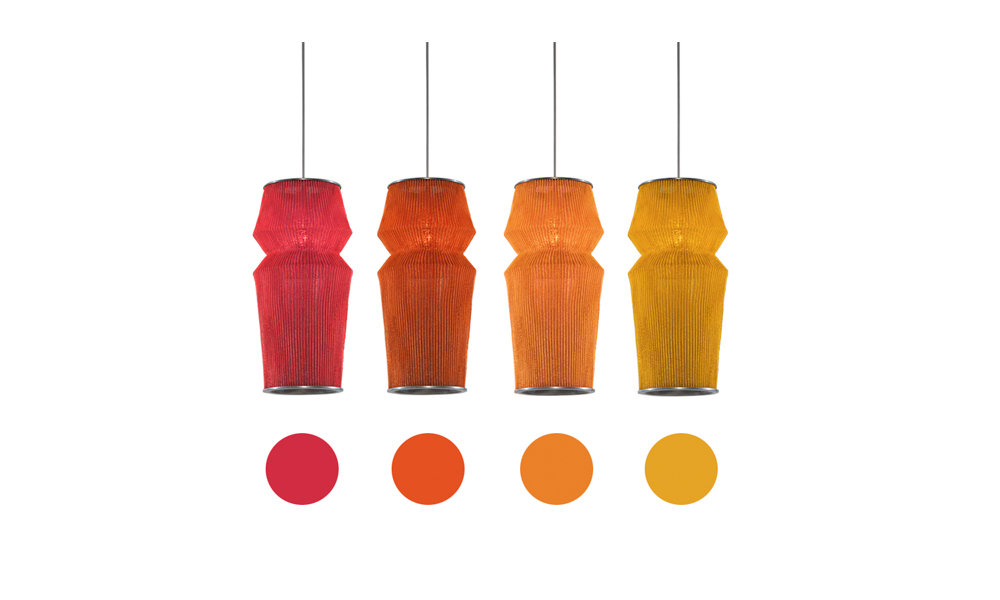 *NOTES:
We have decided to allow for an adaptation period in order to implement this change. As a result, arturo alvarez will continue to supply lamps with the SIMETECH® finish until December 2018.
This change will not affect the Planum and Kite collections.