ARTURO ÁLVAREZ, ON THE LIST OF SPAIN'S BEST CONTEMPORARY DESIGNERS BY CULTURE TRIP
Arturo Álvarez is one of the Spain's Best Contemporary Designers, according to Culture Trip, an international publication featuring recommendations and content in art, design, gastronomy and travel for every country. The handmade quality of our lamps and the innovate use of the materials are some of the aspects highlighted.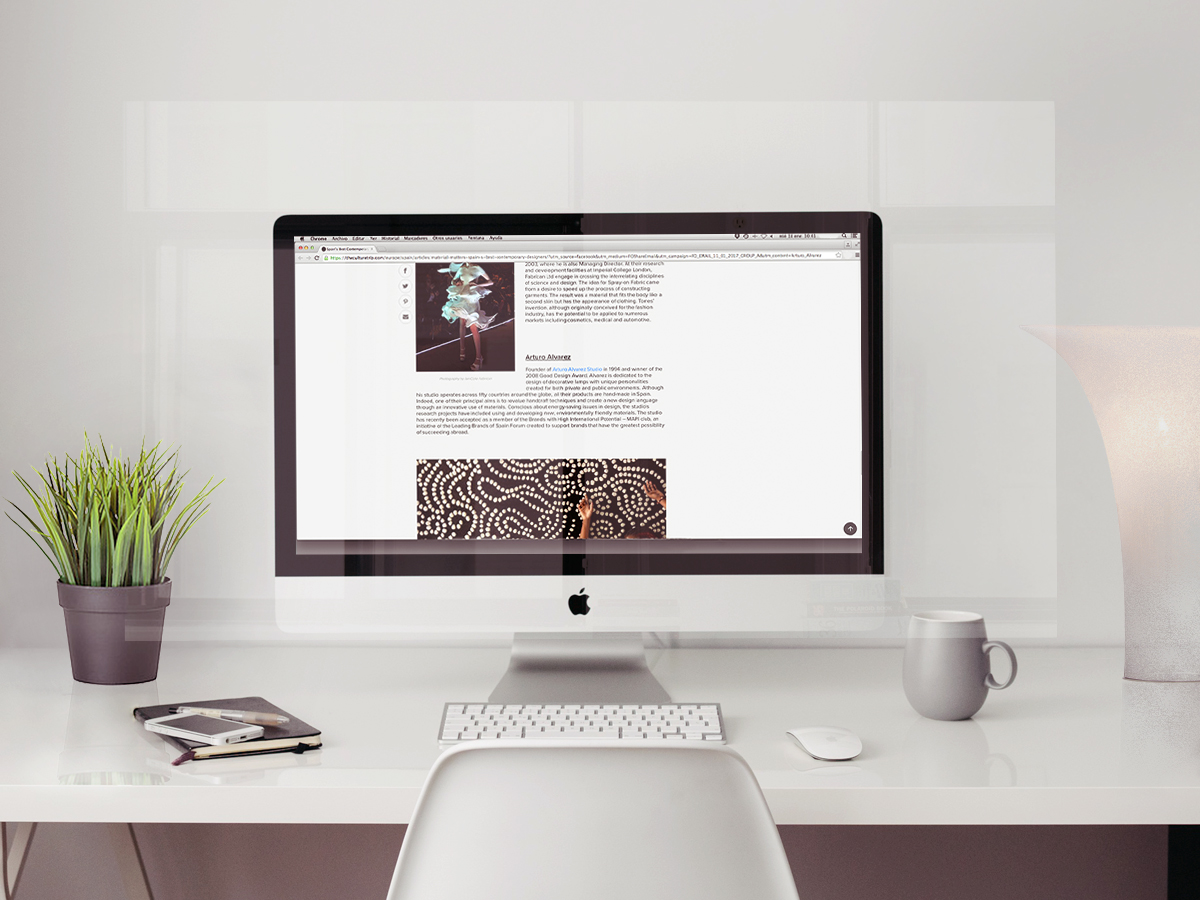 To Culture Trip, ten designers and studios showcase the wide variety of innovative approaches to design practices and materials being applied in contemporary Spanish design. Arturo Álvarez is on the list, along with names such as Patricia Urquiola, Luis Eslava, Cristian Zuzunaga, A-Cero or Héctor Serrano (which also collaborates with arturo alvarez, designing collections like Ballet or V).
About arturo alvarez studio, the article emphasizes the unique personality of the firm's decorative lamps. It says that, although the studio operates across fifty countries around the globe, all the products are handmade in Spain. The aim to revalue handcraft techniques and create a new design language through an innovative use of materials is also stressed by the publication, which also refers to the studio's research projects about energy-saving and environmentally friendly materials.