EUROPEAN YOUTHS LEARN ABOUT ARTURO ALVAREZ'S BUSINESS MODEL
Last Friday we received a group of young people from Portugal, Spain and Italy who are participating in the European program "Youth & Development 4ALL", whose aim is to provide young people with tools for entrepreneurship and promote local development initiatives.
During their visit to our atelier they could learn on the spot about the experience of founding and developing a company in a rural environment like Vedra, in Galicia (Spain). We told them that, although we were often advised to move to a big logistic center, our idea has always been associated to this landscape, and to this way of understanding life and work. Our lighting designs are inspired in the surrounding nature, and all of them are handmade in our workplace. We learn from the neighboring artisans' experience, by acquiring and reinterpreting their techniques, and we try to respect and protect this source of beauty, welfare and ideas which embodies our environment.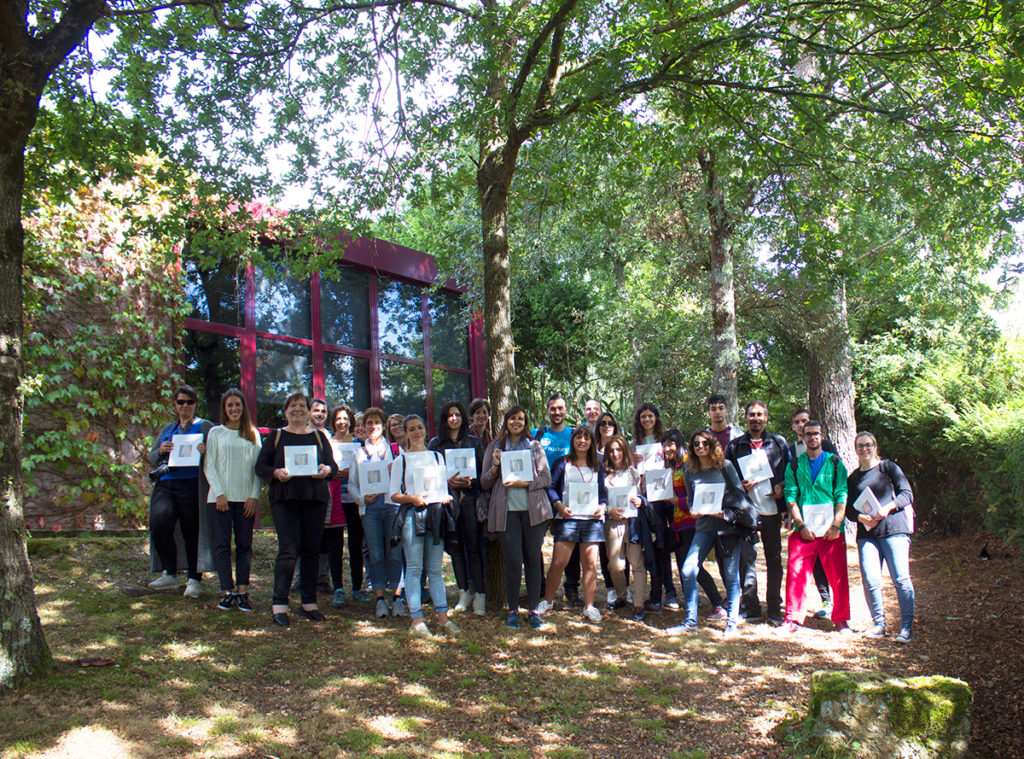 We explained to them that, against standardization and mass production, we believe in a product with added value, an object with a unique design and a soul, which you can enjoy for a lifetime.
The youths have asked us very interesting questions, we have also laughed a lot and, all in all, we had a great time. In arturo alvarez, we are happy to take part in initiatives like this, which, we hope, will help other people to stand up for their principles and begin projects which have an impact on their homeland.