MAREA, THE STAND-OUT PROJECT AT THE FIRST EDITION OF THE ARTURO ÁLVAREZ AWARD
The critique of the state of the oceans along with the re-utilisation of materials have led to Judit Rozas Cabanas being proclaimed the winner of the 1st Arturo Alvarez Award for young talents. Today, 24 April, the verdict of the competition held this past 21 November has become a matter of public record. This past 17 April, Marea, having the most lights made by hand in a manner respectful of the environment, positioned itself as the winner from amongst the five chosen projects.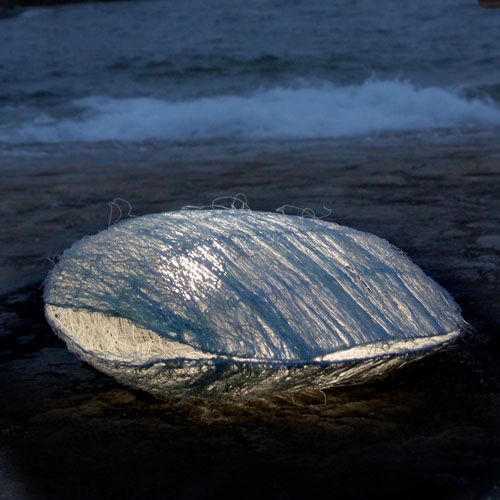 According to its creator, Judit, the inspiration came from a need to contribute towards the reduction of ocean contamination. The creative process revolves around the idea of collecting discarded material and giving them new use. In this way, nets have been made into the material that makes up this design. In terms of form, Marea is presented as an organic element that is living and embraces light. According to the creator, her design is given its Atlantic character when these elements are combined.
This result brings an end to the first edition of the 1st Arturo Alvarez Award for young talents, which has managed to secure the participation of candidates from around the world.
Congratulations to the winning project, and to all those projects presented that have demonstrated a high level of commitment and quality. We shall see you at the next edition taking place in 2020.