New collections and new catalogue of "a by arturo alvarez"
We present the new collections of a by arturo alvarez in the new 2020 catalogue with the evolution of our new brand. a by arturo alvarez evolves and also does it through his collections.
The new designs are a tribute to the great women of history. In addition, our commitment to look to the future and create a sustainable design has lead us to redesign one of the most emblematic model: Bety.
Hipatia Collection
Hipatia was a Greek philosopher and teacher who stood out in the fields of mathematics and astronomy. Hipatia is our collection of portable LED lamps made of painted stainless steel mesh. This compact and small design has a battery with autonomy of 6 hours.
Clara Collection
Clara is a tribute to the lawyer, writer, politician and defender of women's rights, Clara Campoamor. This collection of floor and table lamps is equipped with LED technology to illuminate the interior spaces. The combination of two types of stainless steel mesh allows the organic shape that characterizes it.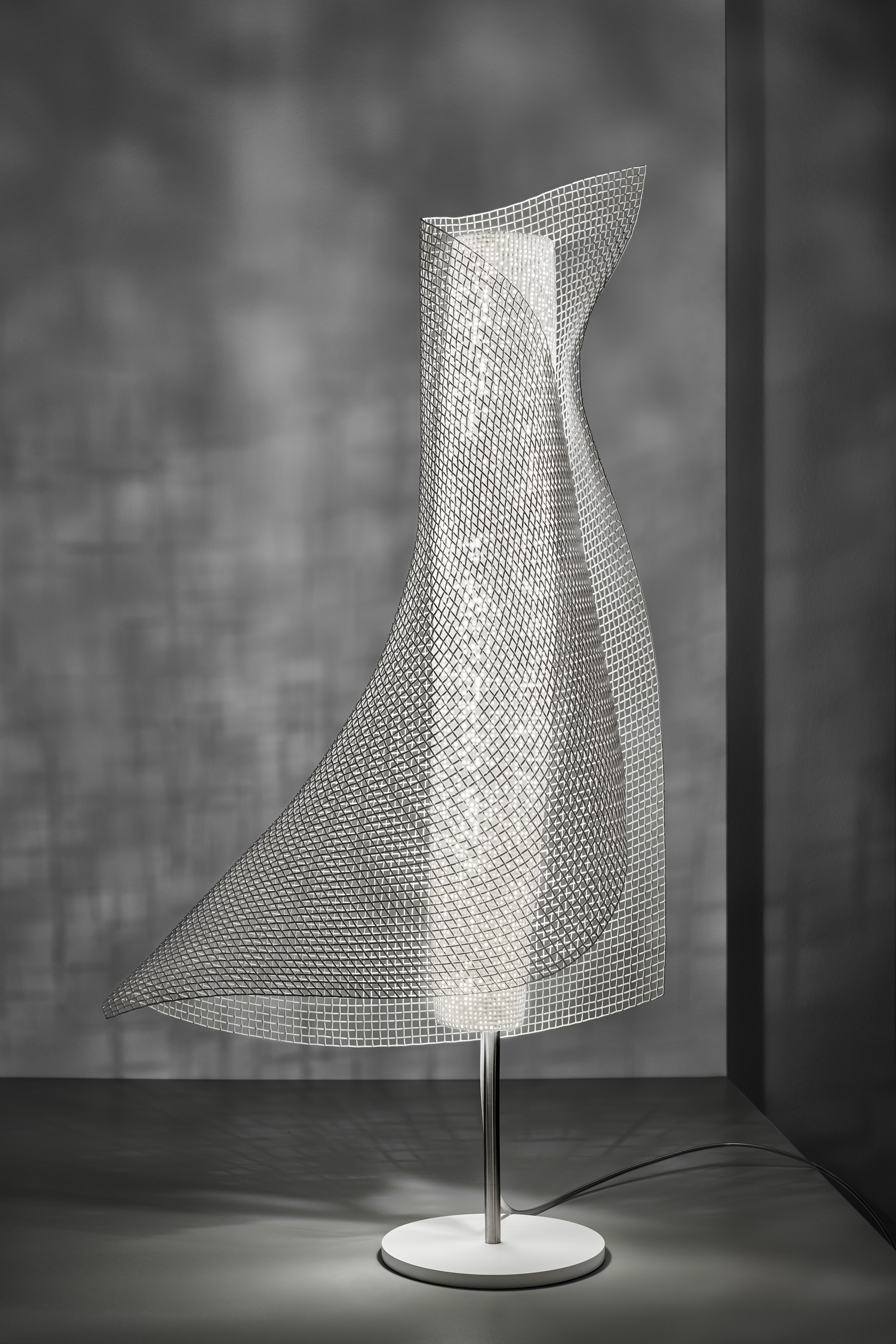 Virginia Collection
The Virginia collection honors the British writer Virginia Wolf. This minimalist design made of stainless steel mesh, has the necessary characteristics for the creation of compositions in interior spaces with its versions of floor and pendants.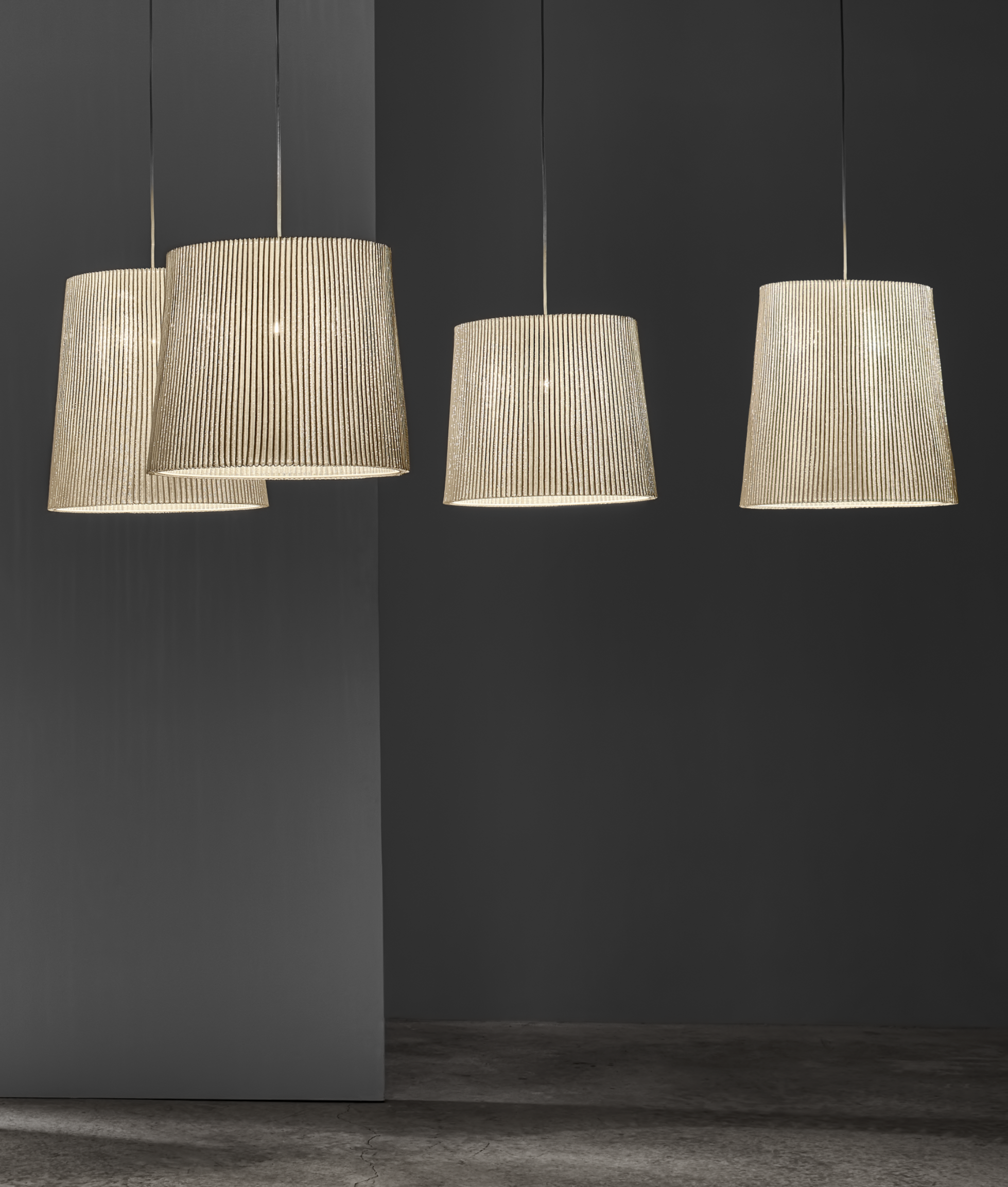 Bety eco Collection
Bety eco is the new version of the iconic Bety lamp, chosen in 2008 as one of the reference designs of its time. This reissue is designed with pressed cellulose, turning this lamp into a recyclable and recycled product.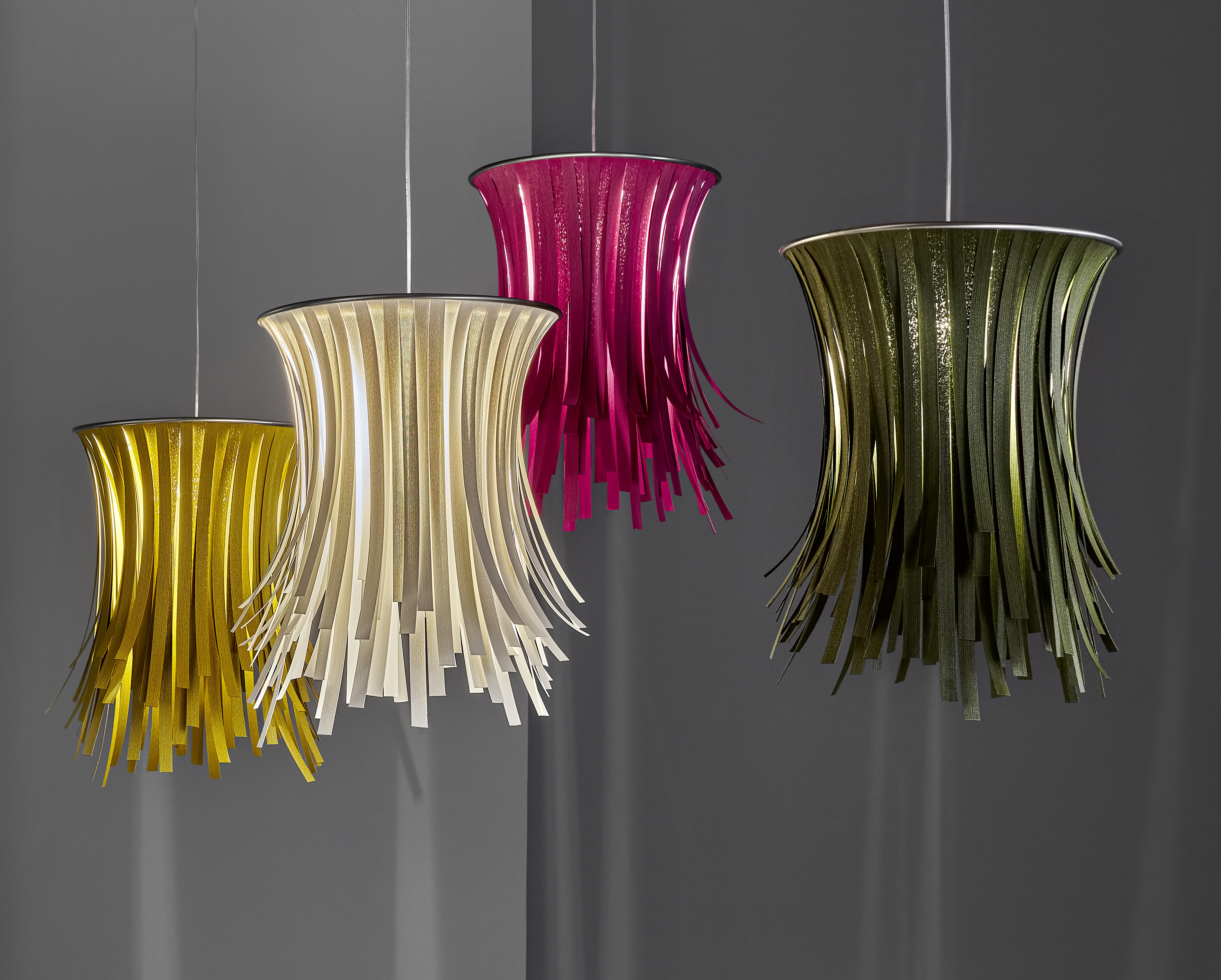 New compositions
Onn y Mytlus, two collections that grow. a by arturo alvarez continues to develop new compositions that allow more possibilities in the design of interior lighting.