PROJECT: 'ORIGEN' RESTAURANT. BILBAO
Air, earth, water and fire. The four elements shape Origen restaurant in Bilbao inviting the visitor to live a unique experience where all the senses are involved. Our lighting designs light up this culinary spectacle, which fuses Latin, Basque and Japanese food in a forward-looking and sophisticated setting.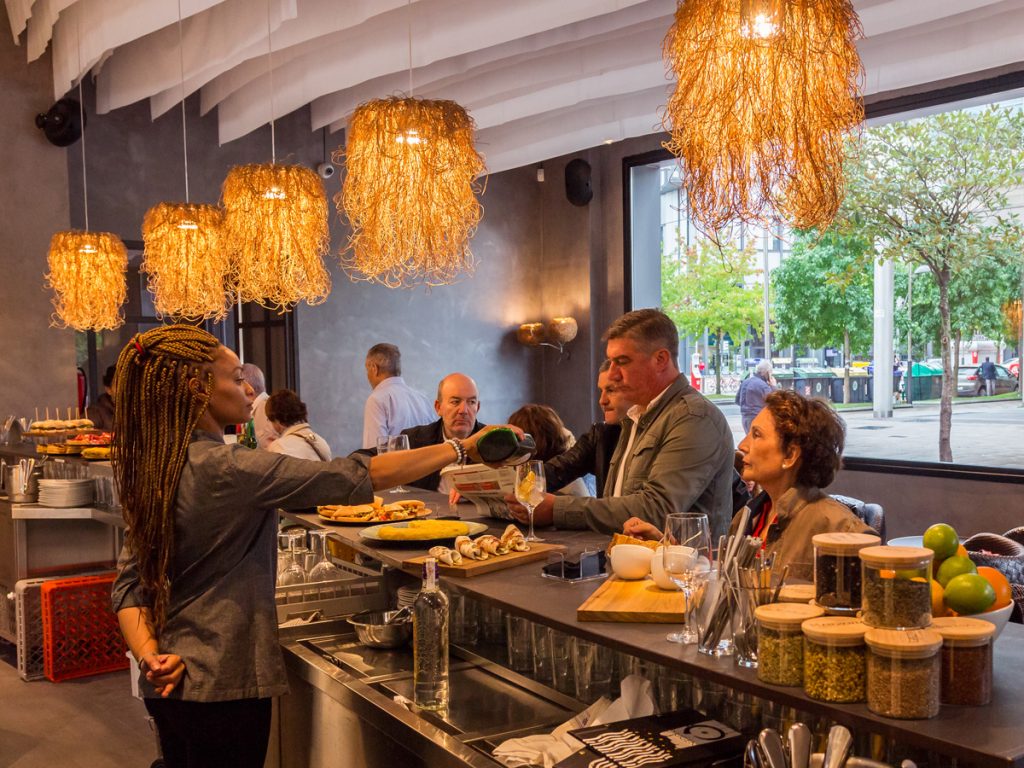 The restaurant is led by chefs trained in restaurants with Michelin stars, such as Azurmendi and Etxanobe, and the interior design was created by Ainara Arévalo.
In this stunning space, a vertical garden represents the earth, while the fire sparkles in a bowl in each of the tables. The curtains suspended from the ceiling reproduce the wind, with movements generated by fans and projectors. Technology as a way to create experiences is also present in the waterfall created with digital and interactive water, which separates the bar area from the restaurant.
Our Caos pendant lamp fits perfectly in this innovative atmosphere, charged with symbolism, which intends to create emotions which go beyond the gastronomic act. Caos is the primitive stage of Cosmos, before the gods and basic forces, the crack between heaven and earth. Inspired by this idea, this light, designed by Arturo Álvarez, is made by hand with Japanese cord, achieving an intentional disarray that finally becomes ordered in a harmonious and beautiful volume, full of energy, movement and light.
Project: Origen restaurant
Location: Bilbao
Lighting: Caos pendant lamp- ref.CA04A-LD
Interior Design: Ainara Arévalo (deceroproyectos)
Showroom: Susaeta
Photography: Andrés Varney