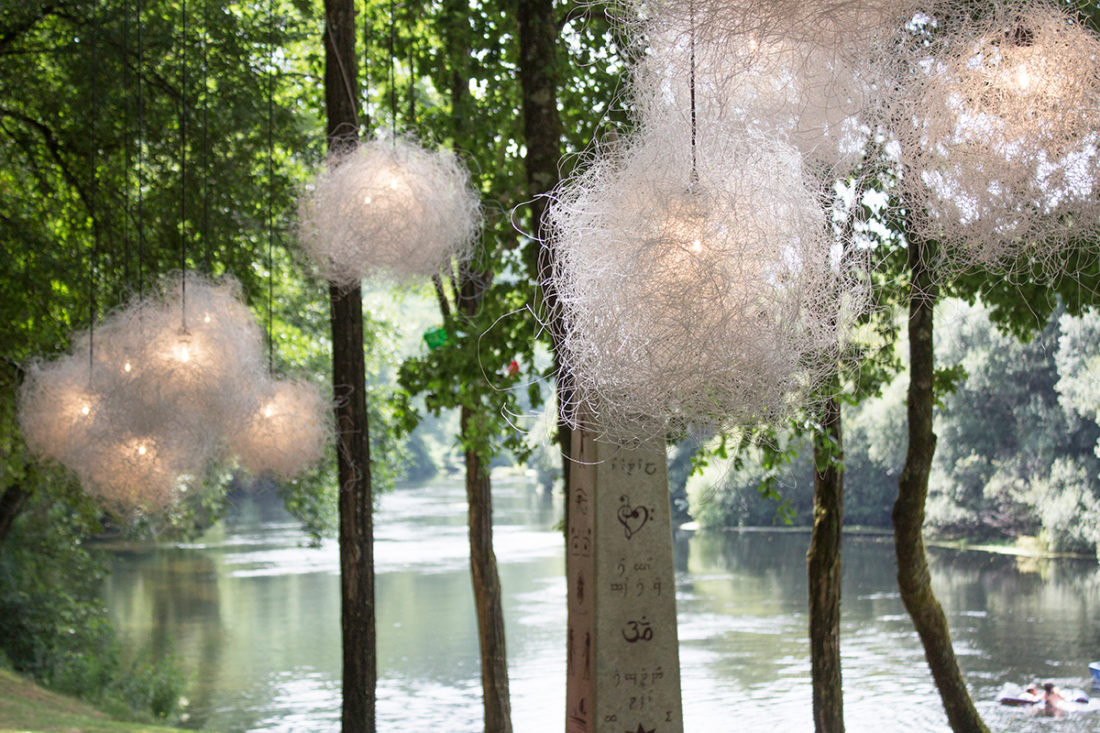 SAINT JOHN: LIGHT, TRADITION AND COMMUNITY
Every year we look forward to the 23 June to join a celebration very much related to our environment and roots: St. John's Night. We party with our neighbors on the bank of Ulla river in Berres, very close to our atelier. This place, in which nature feels wild and free and embraces us in its green wealth, becomes the stage of a ritual made up of light and fire which welcomes the summer solstice.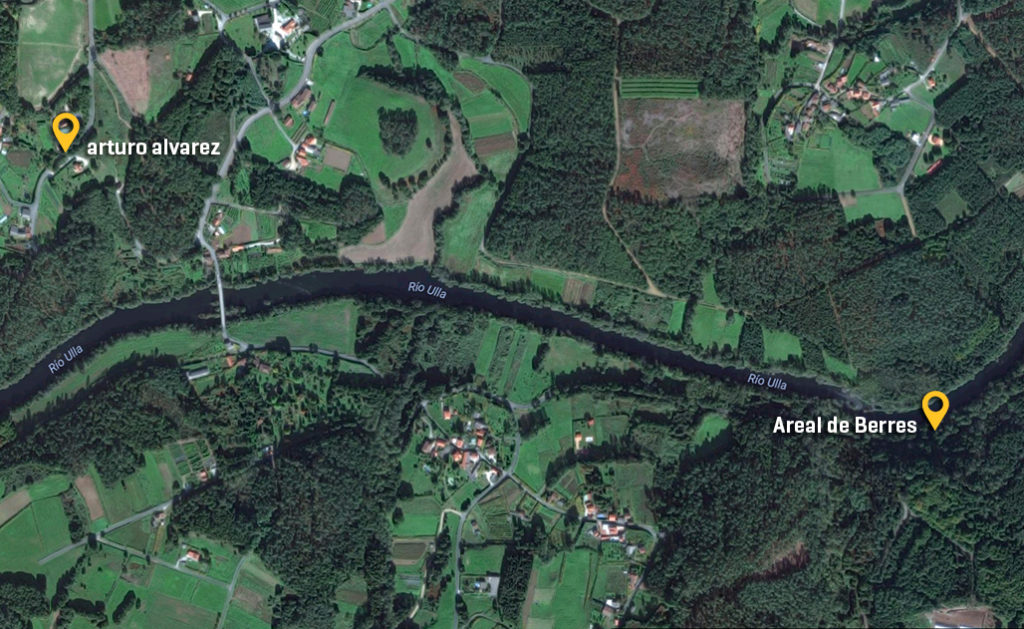 Once again, from arturo alvarez we have collaborated with a display of lamps to light up the shortest night of the year. This time the installation was made up of pendants from the Pili collection, in a composition which caused a great visual impact. With its harmonious wrapping irregularity, the combination integrated in the beautiful river landscape. Charm and mystery for a magical night.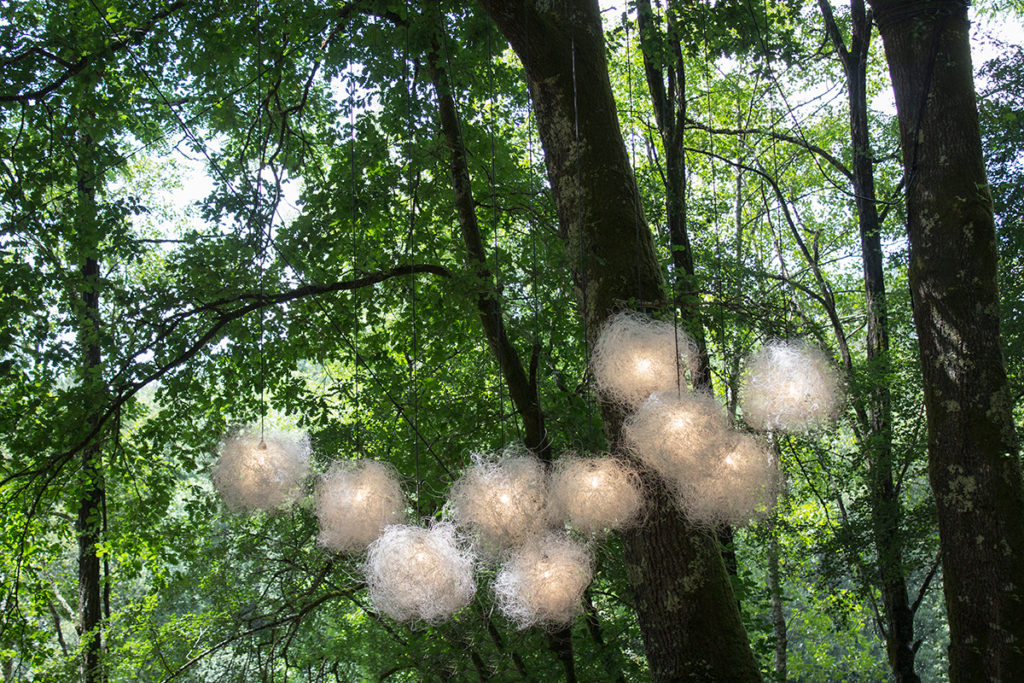 Light, nature, tradition, community… are some of the features which make the San Xoan do Areal night unique. The collaboration with neighbors to prepare the celebration, the sunset gathering to enjoy dinner, the traditional dances. After dusk (we call it "luscofusco"), when the night claims its moment, the people walk to the river, and a boat emerges from the silence of the Ulla waters. In the boat, a woman. With the woman, a torch. Light arrives. The light which will light the bonfire.
Dances start around the fire. Neighbors, friends, families… all silent, hypnotized by the fire, thinking about all they are leaving behind, with their thoughts on the challenges ahead. After the dances have finished and the fire weakens, it is the moment to jump over the "cacharela" (the bonfire ) to protect ourselves from the negative energies, to burn the bad things and welcome the new. "Meigas fóra!" (Away with witches).
In arturo alvarez we feel fortunate to be allowed to collaborate with the community in such celebrations, and work in the natural environment which surrounds us. Our lamps resemble this landscape, this culture, the life we breathe in the valley of the Ulla, the land we feel rooted in, the place where we decided to set up our company more than 20 years ago.  All this in spite of the fact that we were told we should go away to succeed. Time has proved us right, and shown us that a different way to do things is possible. Working with our hands, shaping with dedication and love unique design objects which a soul. Learning from nature and from the knowledge of our neighbouring artisans. Finding harmony and balance in our people and environment.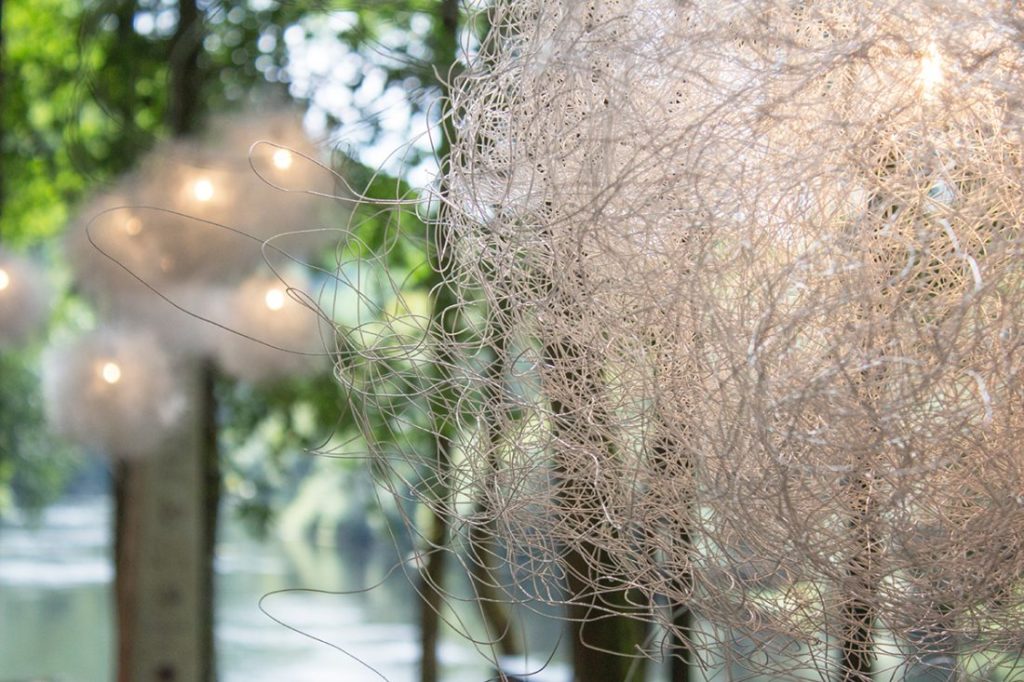 Only this way, only here, can we create our lights full of emotion, inspired in nature and the human being. Designs that, beyond the decorative purpose, improve the wellbeing and comfort of the people who would like to enjoy them for a lifetime.